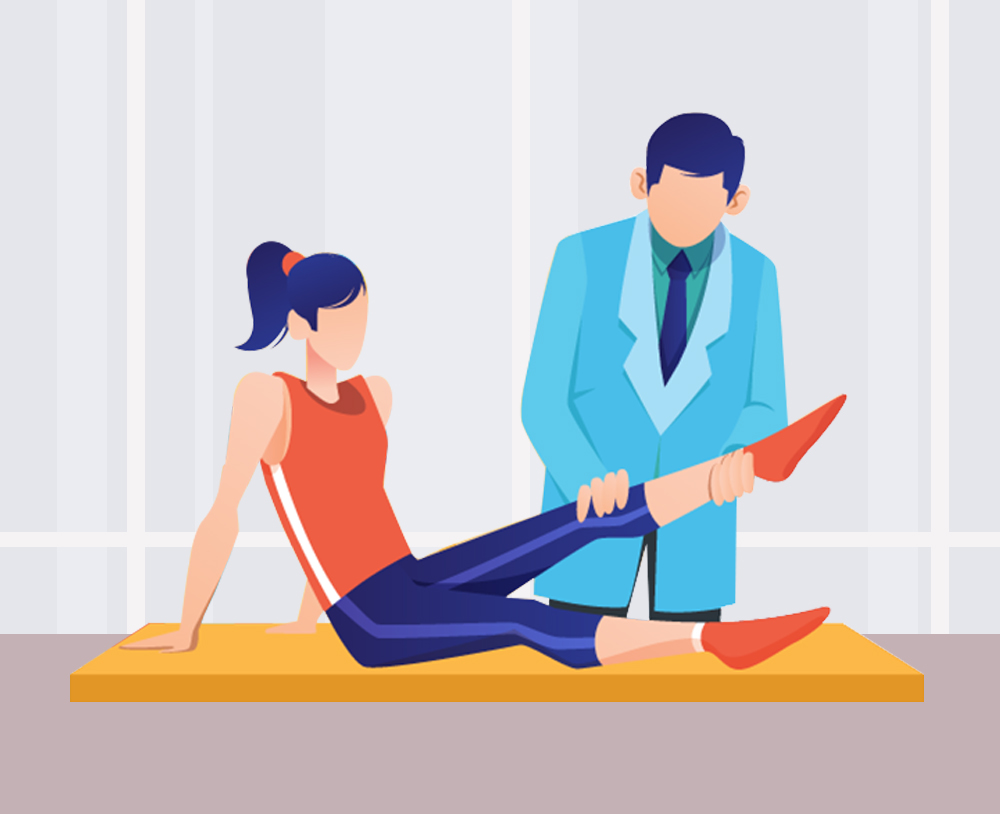 Physiotherapy is a health care profession that helps in the recovery of any kind of illness, injury or disability. The main aim is to restore strength, movement and functional ability to the maximum potential and help achieve complete independence or achieve modified independence in daily living activities. The exercises are programmed after a thorough physical or Tele Consultation and exercises differ from person to person based on the injury and severity. Physiotherapy helps in preventing injury, improves health and fitness and also includes rehabilitation.
What are the Benefits of Physiotherapy at The Rehab World?
The role of physiotherapy is to improve quality of life with the help of specialized techniques and help achieve maximum functional ability. Physiotherapy has tremendous benefits in various conditions such as spondylitis, osteoarthritis, pain management, autism, cerebral palsy, muscular dystrophy, spinal cord injury, head injury, stroke, etc. These types of disorders cause problems in normal growth and lifestyle.
The Benefits of Physiotherapy are:
Reducing pain & improving strength, mobility, balance & quality of life.
Rehabilitation for neurological issues such as stroke and paralysis & neurodevelopmental issues in children and babies.
Improving endurance of the patient & heals ligament injuries & sports injuries.
Pre- and post-operative condoning rehabilitation.
Reducing headaches and vertigo symptoms.
Managing age-related problems & improving cardio-respiratory functioning.
Reducing post-fracture trauma.
Women's health issues during the ante and postnatal period.
Avoiding surgeries in many conditions, such as cerebral palsy, spondylitis, etc.
Obesity management.
At The Rehab World, you will find the best physiotherapist in Navi Mumbai, Mumbai and Other geographical locations of India. Our skilled therapists after their assessment find out the root cause of the problem and accordingly provide rehabilitation physically or virtually. Pain itself can cause a lot of other problems like reduced range, prolonged immobility leading to muscle tightness and difficulty in performing daily life activities. Thus, at The Rehab World, a physiotherapist guides you with specific exercises focused on specific muscles to treat the root cause which automatically takes care of all the other symptoms and helps the patient get back on track as early as possible. If you are not able to step out of your place for physiotherapy then you can find an online physiotherapist in Mumbai, Navi Mumbai and other parts of the country too.
Physiotherapy clinical practice areas include:
Cardio-respiratory rehabilitation
Neuro-rehabilitation
Women's health (obstetrics and gynaecology)
Sports rehabilitation
Orthopaedic rehabilitation
Paediatrics rehabilitation
Oncology rehabilitation
Geriatrics rehabilitation
Physiotherapist in Navi Mumbai, Mumbai and Other locations