The Rehab World platform offers various rehabilitation therapies which are made available for our patients located anywhere in the world. The rehabilitation experts such as Physiotherapists, Occupational Therapists, Speech and Language pathologists, Clinical Psychologist, Nutritionist, Yoga Therapist at The Rehab World are devoted to helping individuals achieve their highest level of function, independence, and quality of life. While rehabilitation does not reverse or undo the damage caused by disease or trauma, regular, systematic rehabilitation helps restore the individual's optimal health, functioning, and well-being.
The Rehab World, rehabilitation therapy is designed to meet each person's specific needs; therefore, each program is different. Below are the therapies provided by The Rehab World platform: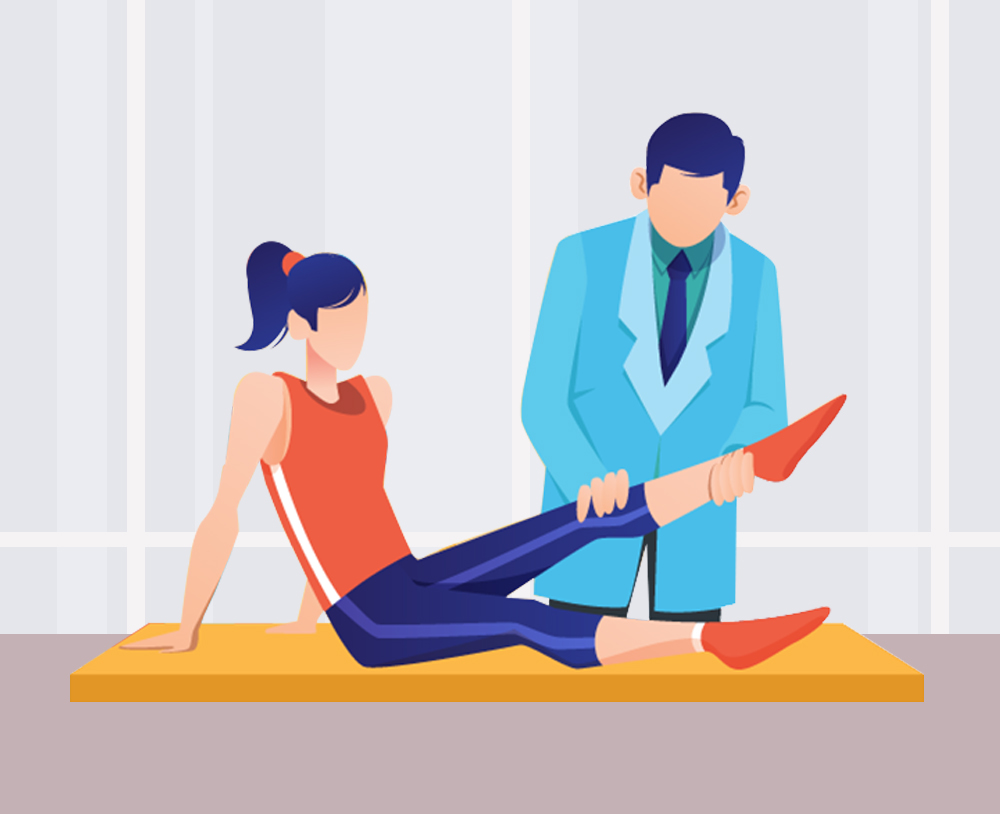 Physiotherapy is a health care profession that helps in the recovery of any kind of illness, injury or disability. The main aim is to restore strength, movement and functional ability to the maximum potential and help achieve complete independence or achieve modified independence in daily living activities. The exercises are programmed after a thorough physical or Tele Consultation and exercises differ from person to person based on the injury and severity. Physiotherapy helps in preventing injury, improves health and fitness and also includes rehabilitation.
What Is Occupational Therapy?
Occupational therapy is an evidence-based health science profession whose central focus point is holistic care at all times. It involves building, recovering, or maintaining the daily living and work skills of people with physical, mental or cognitive impairments. Occupational therapy is commonly referred to as OT.
Speech-language Pathology also known as speech therapy is a branch of healthcare that specializes in the diagnosis and treatment of communication disorder and swallowing disorders. Speech therapy as a process comprises the initial screening of speech, language, and swallowing disorders and continues with the assessment and diagnosis followed by providing consultation with regards to the treatment and providing intervention services for these disorders. Speech therapists can treat a broad range of communication disorders in children and adults.
What is Psychological Therapy?
Psychological Therapy is an extremely important aspect of rehabilitation. It is an interactive therapy which is essential for a person's mental wellbeing. A healthy lifestyle is essential for both physical and psychological health. There are several factors to be considered by everyone when thinking about approaching mental health professional. Psychological factors are important to consider to understand our and achieve our health goals.
What Is Special Education?
Special Education at The Rehab World is aimed at improving the academic, social and self help skills of individuals with special needs. It addresses significant cognitive or physical deficits, through a multi-sensory program drawn out with a view to maximize the child's potential to the fullest. A child with differentiated or special needs isn't always able to adjust in a formal school setting owing to the fallacies and backlogs he/she suffers in their physical, social or cognitive setup and needs the assistance of special education. Thus, they have to be trained and taught using facilities that foster their learning abilities and help them travel the bridge the gap between a special school and a formalized school.
Nutrition & Diet Counseling
What is Nutrition & Diet Counseling?
A diet consultation helps a lot in early recovery from diseases, increase immunity, repair cells or even regenerate new cells. Thus, a consultation from a qualified Dietitian is important as the right food prescribed according to the specific condition will help a patient recover from the health condition faster. Various techniques are also suggested to the patient by the dietitian to help implementing the diet prescribed.